What is Psychological Capital?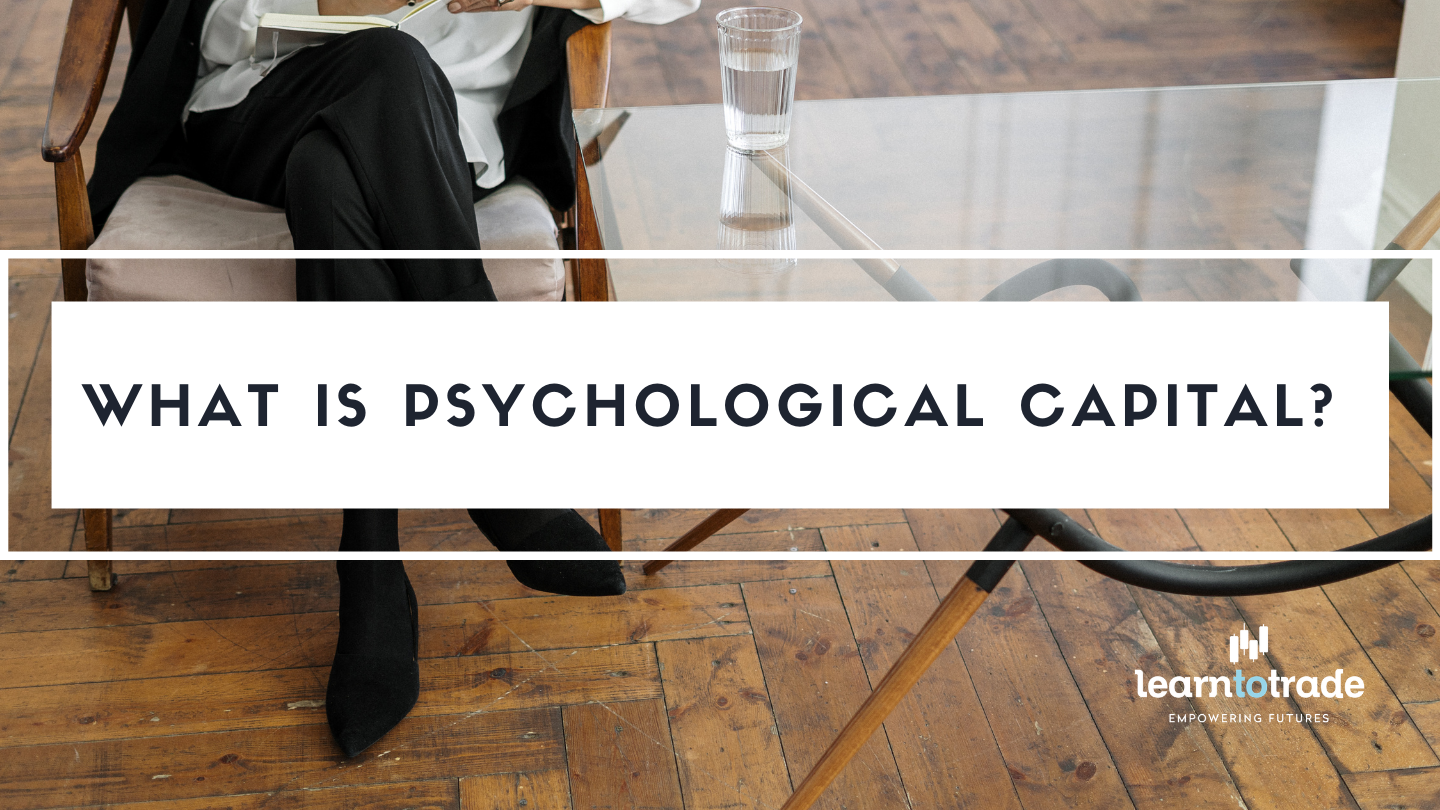 In forex trading, we all know that it is important to have a substantial monetary capital to fund your account. However, it is also important build your psychological capital as an addition to your educational investment. 
Whenever a trader experiences some losses and gives up after a few losing streak, the reason for quitting is not always the loss of monetary capital but it's the exhaustion of psychological capital that keeps them from moving forward. 
Psychological capital means investing in your own mind in trading. This is the investment of time that you put into education and is more valuable than monetary capital itself. Without education and further learning, your monetary capital is at risk on losing. 
Not only that, psychological capital also represents the threshold of the trader in withstanding any psychological effects that comes with being a forex trader. The psychological capital of a trader will dictate the way he reacts on winning and losing and how it affects him. 
Poor psychological capital can lead to poor trading decisions and you may just end up exhausting both your psychological capital and monetary capital as well. 
There are many different ways how an outcome of a trade may affect a trader and how he reacts to it is what is important. Each trader is different and the reaction to each outcome may also differ from one trader to another. 
Increasing your psychological capital is just as important as increasing your trading capital. It is your job as a trader to grow these both through losing and winning. 
When you are losing, don't treat your other trades as the one that just lost. Each trade is different and you should not let it affect your emotions, trading decisions and other ongoing trades as much as possible. 
When you are winning, review your trades and look for certain key points why you won. You will learn more about yourself and how you reacted to it. You may also adjust the strategies that you use and which one works best on a certain currency pair or market trend. 
Psychological capital is very important to a trader's long-term success. It is what will enable you to stay focused in making clear trading decisions. Later on, you will notice a change in your trading habits and you will be able to cope better with the ups and downs of forex trading. By educating yourself more, your psychological capital increases and you will become a more disciplined trader. 
These are some of the keys for being a consistent trader. It may take some time to grow your psychological capital, but in the end, it will be all worth it.  
Don't forget to follow and subscribe for more updates about market trends, analysis, forex news, strategies and more!   
Do you want to learn more about forex trading? Sign up now on our FREE forex webinar and reserve your FREE seats while it still lasts!   
Risk Disclaimer:   
Information on this page is solely for educational purposes only and is not in any way a recommendation to buy or sell certain assets. You should do your thorough research before investing in any type of asset. Learn to trade does not fully guarantee that this information is free from errors or misstatements. It also does not ensure that the information is completely timely. Investing in the Foreign Exchange Market involves a great deal of risk, resulting in the loss of a portion or your full investment. All risks, losses, and costs associated with investing, including total loss of principal and emotional distress, are your responsibility.