Useful Tips for Part-Time Forex Traders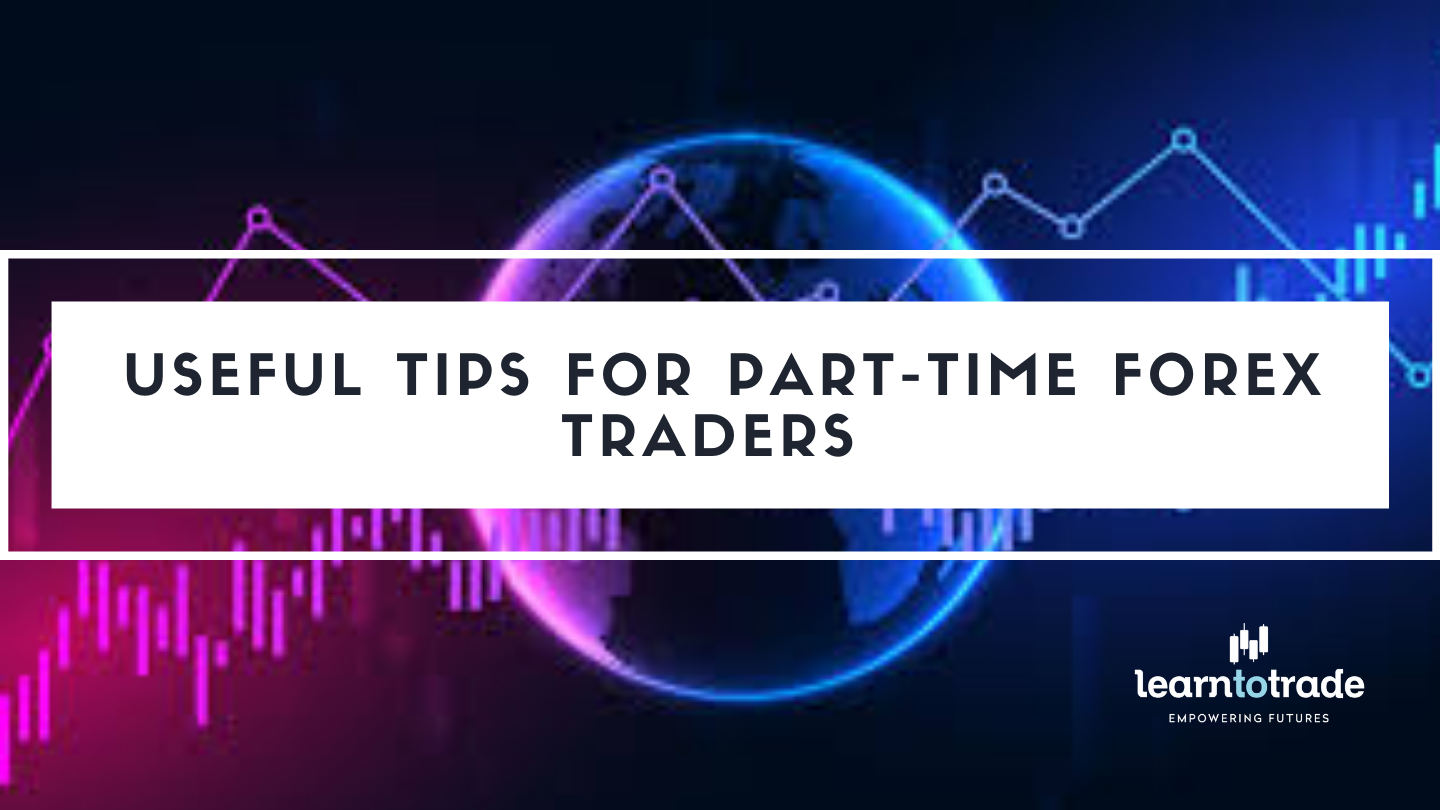 In the advent of technology and the internet, aspiring traders don't have to be a full-time broker or floor trader to have access to the markets. With just a computer and a stable internet access, you can now access the financial markets in the comfort of your home or even if you're in a vacation.  
This led to the birth of many part-time forex traders all around the globe. It even became more accessible everyone in a legal age, any profession, retirees, students and more. You can even be a part-time forex trader if you have a job. 
The only difference with a full-time trader and a part-time trader is the discipline that they incorporate in their trades and how they tackle the obstacles in being a consistent trader. 
Here are some tips for aspiring part-time forex traders: 
Find a Trading Strategy That Works Best On Your Trading Hours
One of the biggest hurdles of being a part-time of forex trading is time. Let's assume that you have a 9-5 job and you can only trade for an hour when you get home. This can limit your options and opportunities in the market. 
You have to figure out which time of the day you would want to trade and a strategy that best suits for that trading hour. However, the sentiment of the forex market is ever-changing. You must have at least three strategies in the bag in order for you to use in different market conditions. 
You can choose a scalping strategy, trend-following, long-term trading or swing trading. There are a lot more strategies out there and it really depends on what strategies the trader needs. Choose your strategies wisely and always back-test them in a demo account first before putting your hard-earned money on the line. 
Maximize Your Trading Hours  
Managing your time in forex trading is also crucial. You may be a part-time forex trader, but when it comes to your trading hours, you should always focus your mind solely into trading in your allotted schedule for trading. Try to make the most of your time in this schedule. 
By being focused on trading solely in your trading hours, your body and habits will adopt through repetitions of tasks and skills that you do every time you trade. The more you trade, the more you can improve your skill and forex trading will start to feel like second nature to you. 
This doesn't mean that you must only focus on the actual trading itself, but you should also include other tasks such as chart analysis, back testing of strategies and journaling. 
There are days when the market is not moving the way that you want it to but that doesn't mean that you don't have to do anything. Take the time to learn more about the forex market. You can do more research about other strategies, analysis and any skills that you may need to boost your trading skills and confidence. 
Bw Open to Further Learning 
Since being a part-time forex trader means you having only an hour or two in the market, it is more crucial for you to learn what factors are driving the market in your specific time of trading.  
This will require you to learn more types of analysis, using of economic calendars and price patterns which you can use as entry and exits during your trading hours. 
Not only that, it is also essential for you to keep on educating yourself. We all know that the forex market is ever-changing and so should you. The more you learn about the forex market, the faster you can adapt to the changing market. The shifting of sentiment in the market may change within a few days or within a few hours and it is important for you to know what are the driving factors that make these changes in the market. 
This is very important because that way you will know which strategy to use in a specific market condition. 
Don't forget to follow and subscribe for more updates about market trends, analysis, forex news, strategies and more!
Do you want to learn more about forex trading? Sign up now on our FREE forex webinar and reserve your FREE seats while it still lasts!
Risk Disclaimer:
Information on this page is solely for educational purposes only and is not in any way a recommendation to buy or sell certain assets. You should do your thorough research before investing in any type of asset. Learn to trade does not fully guarantee that this information is free from errors or misstatements. It also does not ensure that the information is completely timely. Investing in the Foreign Exchange Market involves a great deal of risk, resulting in the loss of a portion or your full investment. All risks, losses, and costs associated with investing, including total loss of principal and emotional distress, are your responsibility.