Is it Necessary to Wait for the Perfect Trading Set Up?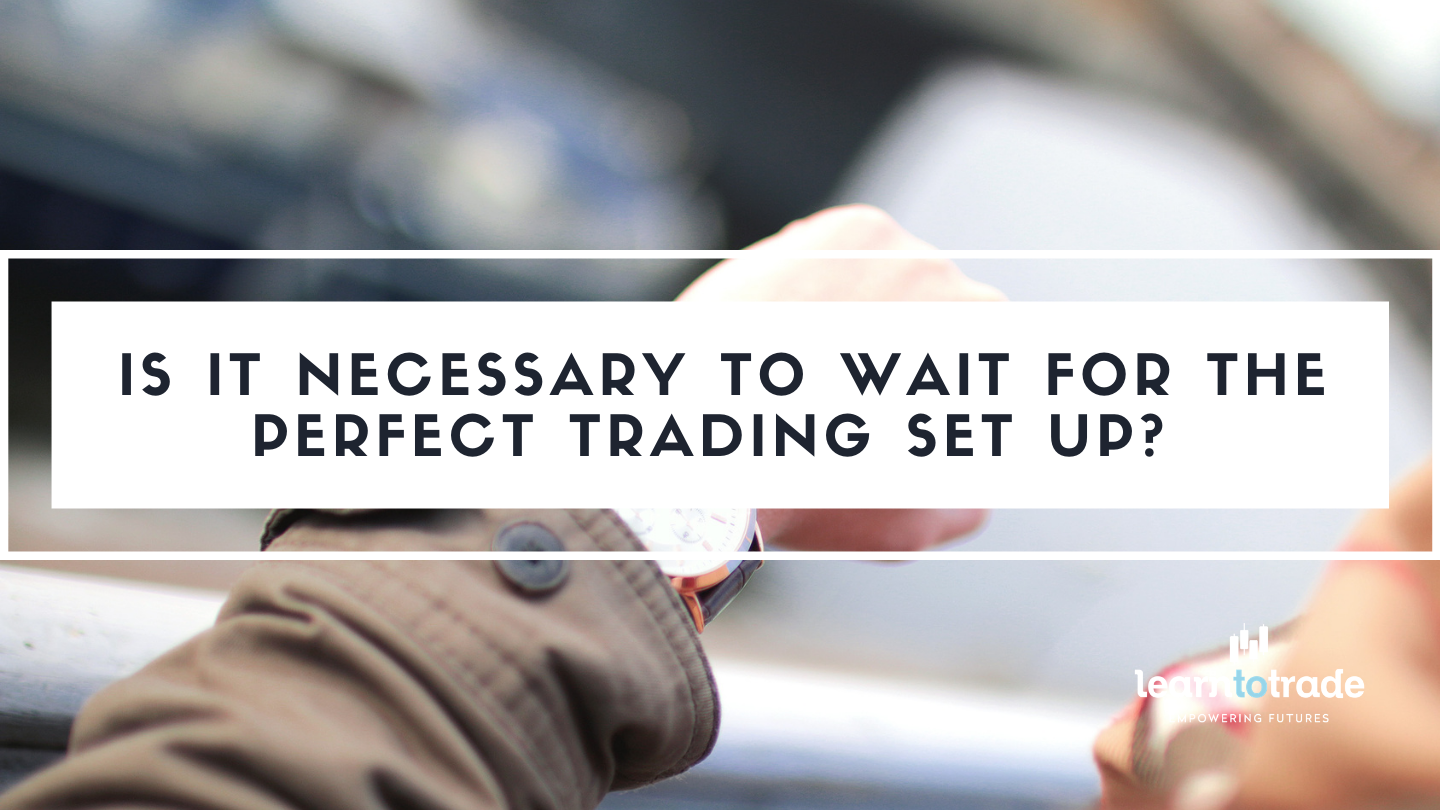 As a trader, have you experienced the need to find the "perfect" set up before executing your trades?  
Some traders or even most of them are too focused in finding a perfect set up, tinkering on indicators and waiting on a secret information that nobody yet knows that may impact the trade or whatever it is that you think as long as you can spot a perfect set up. 
What we are saying here is that if you are always waiting for that perfect setup, you end up wasting your time "waiting". We all know that in forex trading, there no such thing as a "perfect set up" or a "perfect strategy" that will make you profitable. 
What happens here is, if you keep on waiting and waiting, you will end up not getting enough trade experience and you will not develop a trader's mindset. You may say that you have enough knowledge and have a bunch of strategies that will aid you in your forex journey, but that is only half the work. Experience is the most important of them all. 
You may have the knowledge and skills, but without executing and applying this knowledge in the forex market because of fear or "waiting" for that perfect set up will not help you improve as a trader. 
If you are a perfectionist, then Forex trading may not be the line of work for you. 
You can have a systematic trading plan but if you have a perfectionist mindset, losing money when a trade goes against you and invalidate your trade setup that you think is "perfect" may feel like a slap in the face and you end up questioning your trading skills. The expectation that you set was not reached and the amount of stress will affect you badly and you may find yourself giving up forex trading completely. 
While you don't want to become a careless and impulsive trader, you don't want to be an extreme perfectionist either. 
You must always put in mind that in forex trading, there is no such this as a perfect set up, perfect trading strategy and guaranteed profit.  
Instead of being perfect, try to be average. Don't set your expectations too high. Rather than looking for the perfect setup, find a set up with a good probability of success instead. Yes, you might make less profit per trade (or even lose that trade), but you'll actually take the risk and give yourself a chance to develop your skills, learn, and make a profit. 
You may find a less-than perfect trade but as long as it has a high probability due to the analysis you have made, you are going to be fine. The point here is you are more relaxed and accepting losses when a trade goes against you is easier. 
Forex is all about probabilities. With the trillions of transactions that are happening in the forex market daily, the uncertainty is high and choosing a high probability trade is more realistic than a perfect set up. 
As long as the setups you made are with sound analysis, proper risk management and within your trading plan, you'll be able to profit and limit your losses at the same time while keeping your trading psychology intact.  
Being a perfectionist in forex trading is stressful and always being on the edge will not help you make a good trading decision. This mindset may lead to your downfall because you are expecting a currency pair to reach your "perfect" buying or selling position before you execute a trade. The more you wait, later on you will realize that you just blew off a big move.  
Instead of being a perfectionist, be an average trader instead. Living in a less stressful trading environment is better than being profitable but surmounted with huge amounts of daily trading stress.  
Be a consistent trader, follow your trading plan, risk management and continue on educating yourself. Focus on the process first before the profit and mother market will reward you greatly.  
Don't forget to follow and subscribe for more updates about market trends, analysis, forex news, strategies and more!
Do you want to learn more about forex trading? Sign up now on our FREE forex webinar and reserve your FREE seats while it still lasts!
Risk Disclaimer:
Information on this page is solely for educational purposes only and is not in any way a recommendation to buy or sell certain assets. You should do your thorough research before investing in any type of asset. Learn to trade does not fully guarantee that this information is free from errors or misstatements. It also does not ensure that the information is completely timely. Investing in the Foreign Exchange Market involves a great deal of risk, resulting in the loss of a portion or your full investment. All risks, losses, and costs associated with investing, including total loss of principal and emotional distress, are your responsibility.