Benefits of Trading Forex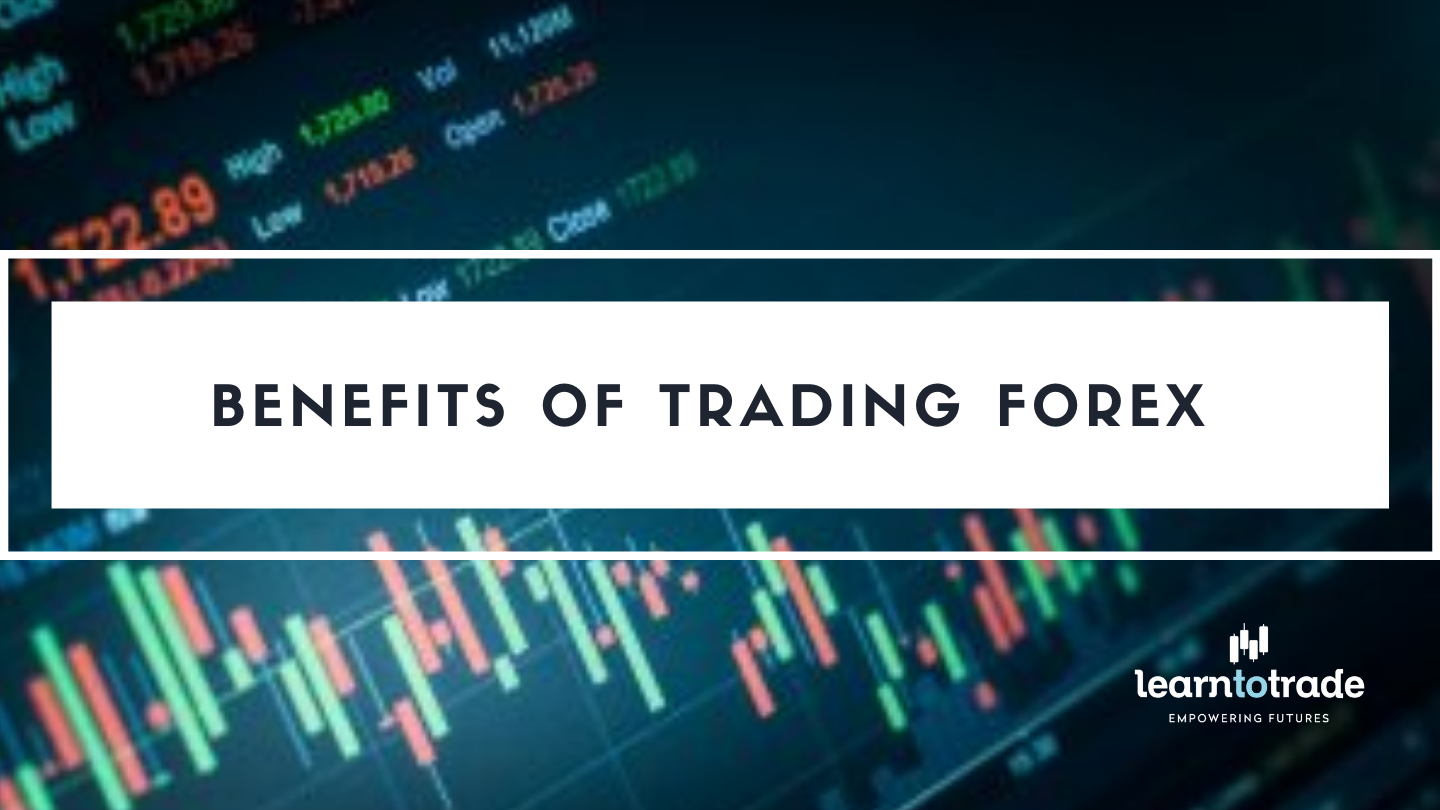 There are many advantages when you trade forex over other market instruments. In this article, we will discuss the benefits of trading forex.
Low Cost
Typically, the cost of a transaction is built into the price in the forex market. Basically retail brokers make their profits from Bid/Ask Spread. Spreads as measured in pips Brokers may also charge a commission, either a flat fee or one based on a percentage of the amount of the transaction.
No fixed lot size
In the spot forex market, there is no fixed lot size for trading. However, there is a fixed lot size which you need to trade. This is an advantage in forex trading. Brokers provide the option to buy multiple lot sizes. Lot sizes differ from broker to broker. This enables you to start trading for as low as $50.
No middlemen
In forex trading, there are no middlemen. It allows you to trade directly with the market accountable for the pricing of the currency pair (EUR/INR)
No one can singlehandedly control the market
The forex market is liquid. Because of this, manipulation by a single entity is impossible during active trading hours for major currencies. There are so many participants in forex exchange that no single entity can control the market price for a long period of time.
Low transaction cost
Most forex accounts trade with little to no commission. The good thing here is that this is no exchange or data license fee. The retail transaction fee is typically less than 0.1% under normal market conditions. The spread could be as low as 0.07% with larger dealers. This will depend on your leverage.
24-hour open market
From Monday morning opening in Australia to Friday afternoon close in New York, the forex market is open. This is advantageous to those who trade in a part-time basis since you can choose the time you want to trade.
Use of leverage and margin
In forex trading, a small deposit can have a much larger total contract value. Leverage lets the trader have the ability to have profit at the same time keep risk capital to a minimum.
Very High Liquidity
The forex market is big at the same time liquid. This is an advantage because this means that under normal market conditions, you can instantly buy and sell at will. You can set your online trading platform to automatically close your position once your limit order has been reached of close trade when your trade is going against you.
Don't forget to follow and subscribe for more updates about market trends, analysis, forex news, strategies and more!
Do you want to learn more about forex trading? Sign up now on our FREE forex webinar and reserve your FREE seats while it still lasts!
Risk Disclaimer:
Information on this page is solely for educational purposes only and is not in any way a recommendation to buy or sell certain assets. You should do your thorough research before investing in any type of asset. Learn to trade does not fully guarantee that this information is free from errors or misstatements. It also does not ensure that the information is completely timely. Investing in the Foreign Exchange Market involves a great deal of risk, resulting in the loss of a portion or your full investment. All risks, losses, and costs associated with investing, including total loss of principal and emotional distress, are your responsibility.