Signs that You Risking Too Much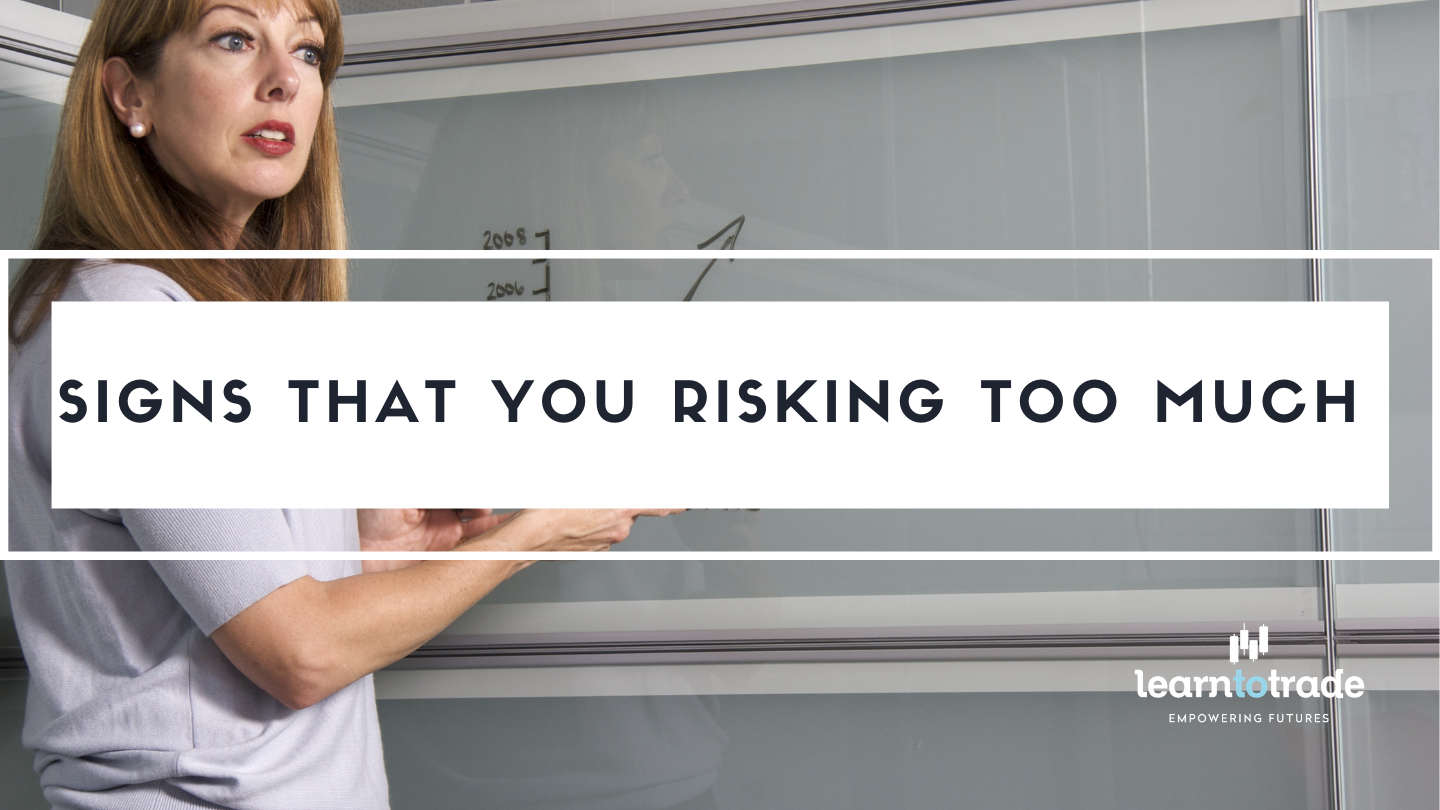 Risk management is a major element a trader needs to master. In forex, risk management, mindset and trading edge work like a puzzle.
Remember that you must plan your forex trading for the next 5-10 years if you are serious about your trading and your goal.
3 Signs you are Risking Too Much in Terms of Money and Percentages
Here are signs you may be risking too much on your forex trade, position:
Checking in too much
If you worry too much on the trade like when you can't close the charts and go away, you might be risking too much. Once you have a proven forex trading edge and you execute your trade as per rules of your trading plan, you should not worry at all.
You Can't Sleep
If you wake up in the evening and you begin thinking about your position and the such, that  may be a sign that you are risking too much.
Try to lower your position size on your next trade or two and see how you handle it. Feeling like 2% risk per trade is too much for you? Try to risk 1.75% or 1.50% and see how risking that much affects your trading mindset.
Every trader has his own mental trading capital. Find your own and be comfortable with it. Other capitals may be good for you but for others, it may be too low or too high. Only experience can build your forex trading style and personality
Exiting Too Early
Sometimes, you tend to get out of a trade too early due to you fearing losing your pips. You tend to be happy because you thought you saved some of your trades but when you come back to it you see price continued its way up in the major uptrend direction, and you would have made more profit. That's what a lot of traders do – instead of letting the probabilities of their trading edge do the rest, they make their trading mistakes out of fear. If you start making this kind of trading mistakes, you may be risking too much.
Don't forget to follow and subscribe for more updates about market trends, analysis, forex news, strategies, and more!   
Do you want to learn more about forex trading? Sign up now on our FREE forex webinar and reserve your FREE seats while it still lasts!   
Risk Disclaimer:  
Information on this page is solely for educational purposes only and is not in any way a recommendation to buy or sell certain assets. You should do your thorough research before investing in any type of asset. Learn to trade does not fully guarantee that this information is free from errors or misstatements. It also does not ensure that the information is completely timely. Investing in the Foreign Exchange Market involves a great deal of risk, resulting in the loss of a portion or your full investment. All risks, losses, and costs associated with investing, including total loss of principal and emotional distress, are your responsibility.