How To Overcome Forex Trading Worries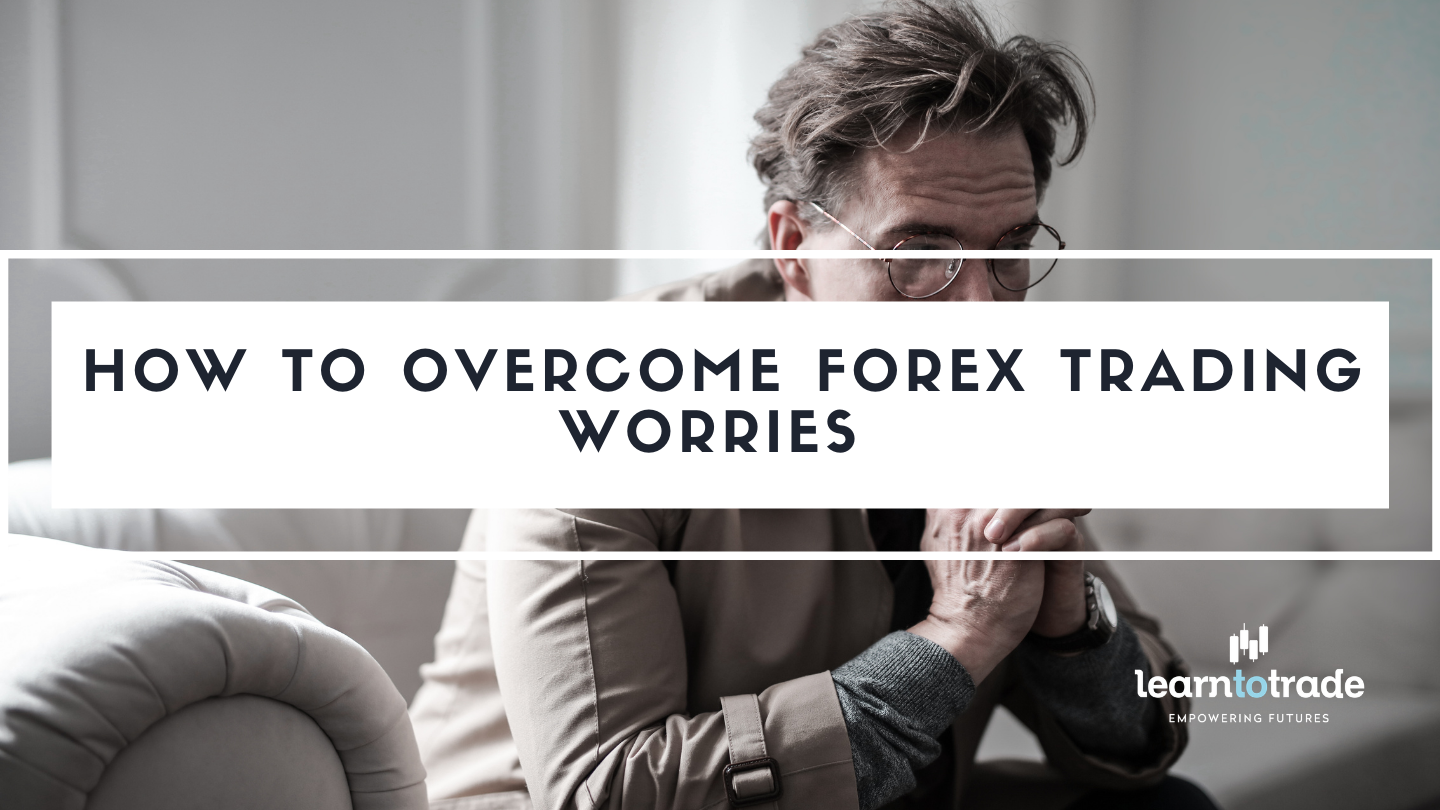 Worrying is a normal response for us humans. We worry whenever there is uncertainty or feel uncomfortable in making decisions because we are scared of the possibility of a negative outcome. As a human, it is in our nature to try to avoid pain as much as possible.   
As a forex trader, one of the major sources of our worries is the possibility of losing a substantial capital in trading or being on the wrong side of the trade and sometimes the psychological pain will affect us heavily not just in trading but also in the other things that we want to do. 
Along with these issues, our worries are also added by fear of missing trade opportunities and failing to analyze a currency pair properly completely blowing off our chance of having a good trade. The list goes on and on and it will be there no matter what you do. 
How does this affect you as a trader? 
If your worries are not dealt with properly, it may lead to a series of other issues and may impede your success in your forex trading journey. 
For example, let's say you made a trade and in the middle of your trade, you are worried that the trade might go against you so you changed your profit and stop loss levels instead of following your trading plan. Later, you found out that your original levels were correct in the first place. 
Because you let your worries get to you, you ended up not following your trading plan which is a vital part of being a successful forex trader. 
Fear and worrying will only distract you from your plan. The purpose of your trading plan is for you to be able to think rationally when making trades and not letting your emotions get the best of you. 
Use your worrying to your advantage 
Although worrying may be distracting, you can also use it your advantage. A hunch is there for a reason, it will caution you to better analyze a trade, or there may be something that you missed during your analysis that would greatly impact your trade. 
If you find yourself in situations worrying about petty things, you can ask yourself "What is am I really afraid of?" 
Whatever your fear may be, imagine yourself in the worst-case scenario and think about what you are going to do as if you are actually in it.  
This self-critical exercise if called visualization and it will give you control on yourself and will help you think rationally especially in dreading circumstances. 
Once you have identified your worries, you can start working on them so they will stop distracting you when you are making your trades. 
Forex trading just like other profession or high-paying jobs, it requires your full-attention and aptitude. You should take forex trading seriously. Besides, you don't want to lose your hard-earned money for nothing, right? 
Visualize your fears and your worries so you will know how to eliminate this especially when making trades to avoid clouding your decision-making process. 
Don't forget to follow and subscribe for more updates about market trends, analysis, forex news, strategies and more!  
Do you want to learn more about forex trading? Sign up now on our FREE forex webinar and reserve your FREE seats while it still lasts!  
Risk Disclaimer:  
Information on this page is solely for educational purposes only and is not in any way a recommendation to buy or sell certain assets. You should do your thorough research before investing in any type of asset. Learn to trade does not fully guarantee that this information is free from errors or misstatements. It also does not ensure that the information is completely timely. Investing in the Foreign Exchange Market involves a great deal of risk, resulting in the loss of a portion or your full investment. All risks, losses, and costs associated with investing, including total loss of principal and emotional distress, are your responsibility.