Why You Should Trade Forex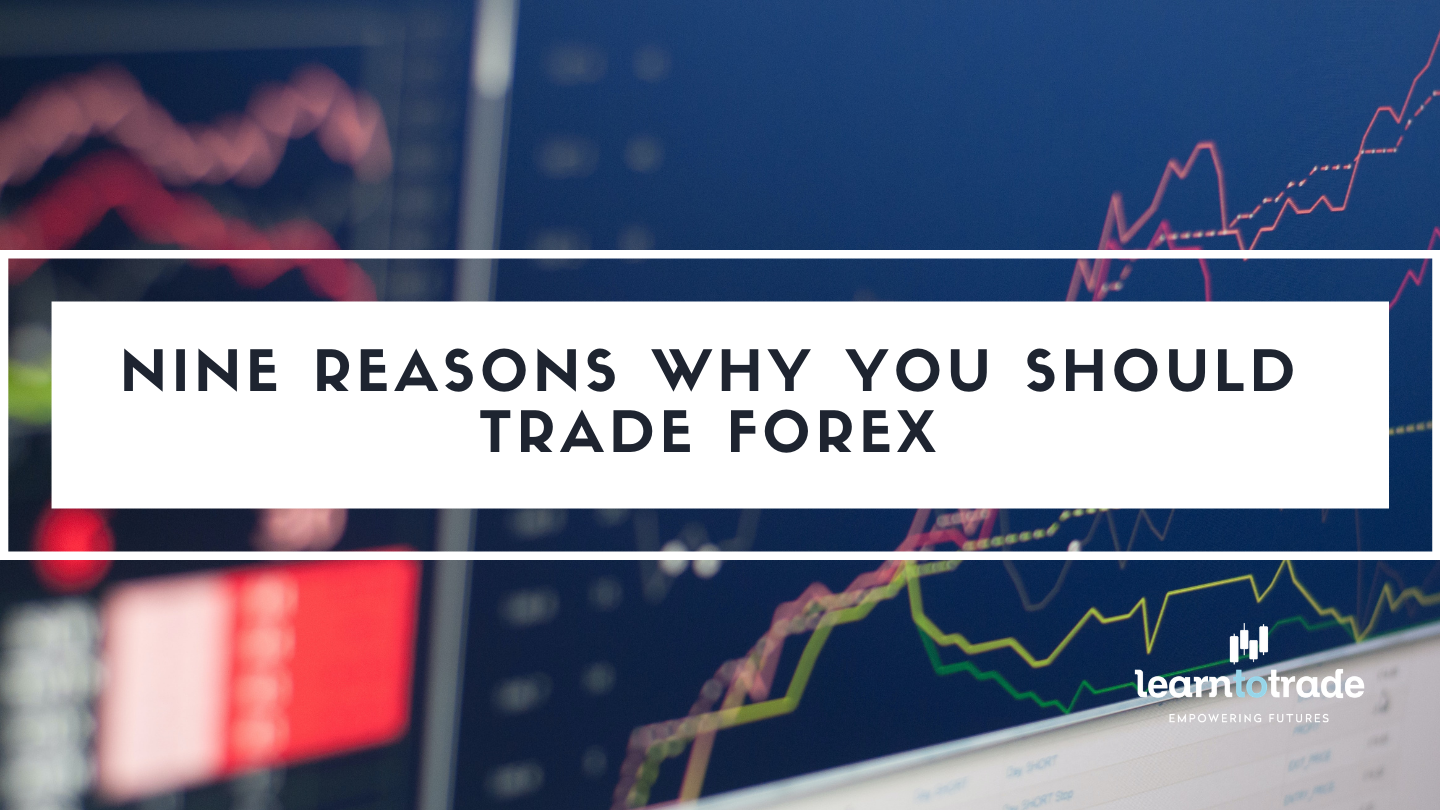 Ever wonder why lots of people are transitioning from traditional jobs to being a forex trader, especially during this pandemic?
24 hours/5 days a week open market – A trader doesn't have to wake up at 6:00 am to go to work. You can trade any time of the day set your own schedule for trading.
Flexible workplace – You don't have to go to an office. As long as you have a laptop and access to the internet, you can access your trading account wherever you are, even if you are on vacation outside the country.
Leverage – You can trade with just a fraction of your capital through leverage. Although this sounds appealing to traders with only a small capital, it also has its disadvantages. Leverage can increase your gains, but it can also increase your losses if not used properly. Understanding risk management is crucial in every trade that you make.
Liquidity – Among all the financial instruments globally, the forex market is the most liquid of all, with daily turnover reaching up to $6 trillion a day. This liquidity results in more price action in which educated traders can profit through the rapid price fluctuations.
A wide range of currency pairs and commodities – allows the trader to trade currencies from around the globe. An educated trader knows which currency works best on a specific trading day or week with the proper knowledge of strategies, risk management, and how to use the different analyses that will benefit them in the forex market.
Demo accounts – Before even capitalizing your account through a broker, you can test a specific brokers platform with demo accounts, which allows you to trade with play money. Demo accounts are significant for beginners to give them the forex market's feel and practice different strategies before trading with real money.
No market manipulation – The brokers, analysts, or even the banks can't manipulate the forex market due to its massive size.
Trading Tools – There are many platforms nowadays that have hundreds of different tools that will help a trader position his trades. Plus, thousands of tutorials around the web on how to use these tools.
Accessible by every individual with a minimum trading capital – Brokers may allow an individual to start with a small amount. Of course, we understand that capital is essential, but you can quickly lose money without the right know-how.
There are a lot of other reasons how you can benefit from the forex market. The key to being a successful trader is to educate yourself first.
Don't forget to follow and subscribe for more updates on forex news, analysis of the market, facts, trading strategies and more!
Are you interested to learn more about forex trading? SIGN UP now for our FREE forex webinar and reserve your FREE seat while it lasts
Risk Disclaimer: 
Information on this page is solely for educational purposes only and is not in any way a recommendation to buy or sell certain assets. You should do your thorough research before investing in any asset. Learn to Trade does not fully guarantee that this information is free from errors or misstatements. It also does not ensure that the data is entirely timely. Investing in the Foreign Exchange Market involves a great deal of risk which may result in the loss of a portion or your full investment. All risks, losses and costs associated with investing, including total loss of principal and emotional distress, are your responsibility.