What is Hybrid Forex Trading?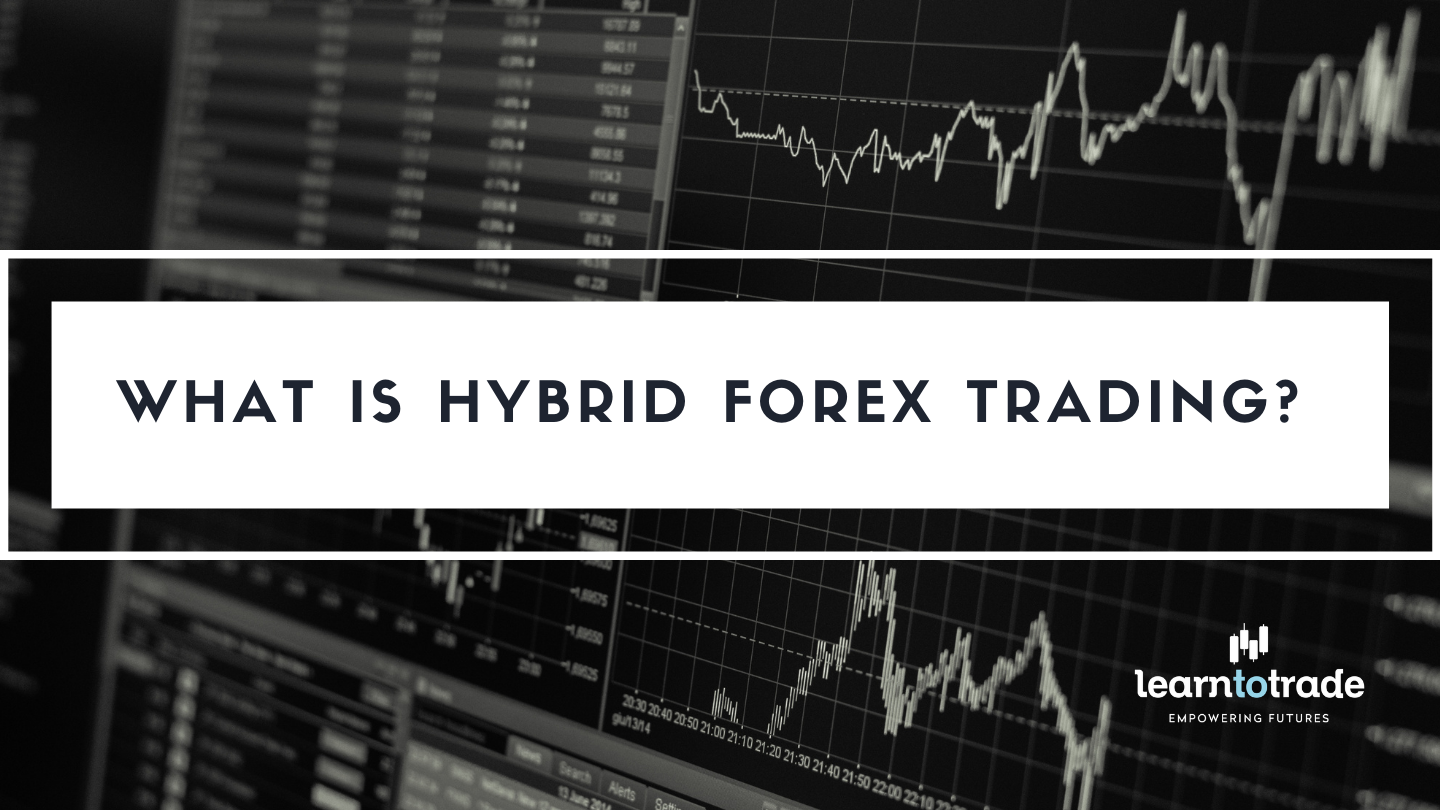 Every trader has different personalities and uses a trading strategy that fits their lifestyle. Each one is unique. They may be using technical analysis or fundamental analysis in their trading setups and their strategies may vary depending on a market condition. 
If you are a trader who is not comfortable with pure technical analysis or using mechanical systems such as indicators and trend lines in your trading setups, or you easily get carried away by emotions in using a 100% discretionary approach through news analysis, then a hybrid forex trading style might be better for you.  
A trader who uses a purely mechanical system trusts a system of signals based on indicators and price actions to validate his/her entry and exit points.  
Using a system like this can help you eliminate the psychological aspect (fear and greed) out of your trading decisions. However, while trading emotion free is great, there are also times when the mechanical system gives you false signals and that doesn't go well with the current market environment and fundamental bias. 
On the other hand, a trading approach of purely discretionary trading involves taking trades based on your own analysis of fundamentals, price action or risk sentiment. 
This type of trading takes the current market environment into account based on the news. However, this could lead to inconsistent results when a trader is easily influenced by emotions and personal biases. 
Can a hybrid approach solve all of that?
Hybrid trading combines objective trading rules of a mechanical system/strategies with discretionary decision of the traders based on fundamentals of the current market environment, risk appetite, price action and economic events. 
The advantage of using a hybrid system is that it is developed on your own understanding of the market and your trading personality. 
By using a hybrid system, you can choose to take trades that makes the most sense if it compliments your analysis both in technical and fundamental aspects. 
Let's say you see a ranging market and you get a short signal. However, your system is a trend-following system and if you are going to take this trade, you are just going to get stopped out in a range market because your system does not fit the current market. 
Where do I start in creating my hybrid system?
A hybrid system can be tricky but if you are really interested in creating your own hybrid system, it is pretty doable. 
You can start by keeping a record of how price reacts to news reports, different themes and market structures.  
Documenting price action may be exhausting but with proper practice, it will help you determine similar setups in the future. 
Since you are combining mechanical and discretionary trading, you also need to practice the part on making trade decision. 
One good way to put this into practice is by comparing the data shown in your fundamentals and the signals that your system has given you. Also put into account the risk management. 
By verifying your discretion this way, you can increase the probability of your trading decisions with your hybrid trading approach. 
Don't forget to follow and subscribe for more updates about market trends, analysis, forex news, strategies and more!   
Do you want to learn more about forex trading? Sign up now on our FREE forex webinar and reserve your FREE seats while it still lasts!   
Risk Disclaimer:   
Information on this page is solely for educational purposes only and is not in any way a recommendation to buy or sell certain assets. You should do your thorough research before investing in any type of asset. Learn to trade does not fully guarantee that this information is free from errors or misstatements. It also does not ensure that the information is completely timely. Investing in the Foreign Exchange Market involves a great deal of risk, resulting in the loss of a portion or your full investment. All risks, losses, and costs associated with investing, including total loss of principal and emotional distress, are your responsibility.