What are the Challenges that Home-Based Traders Go Through?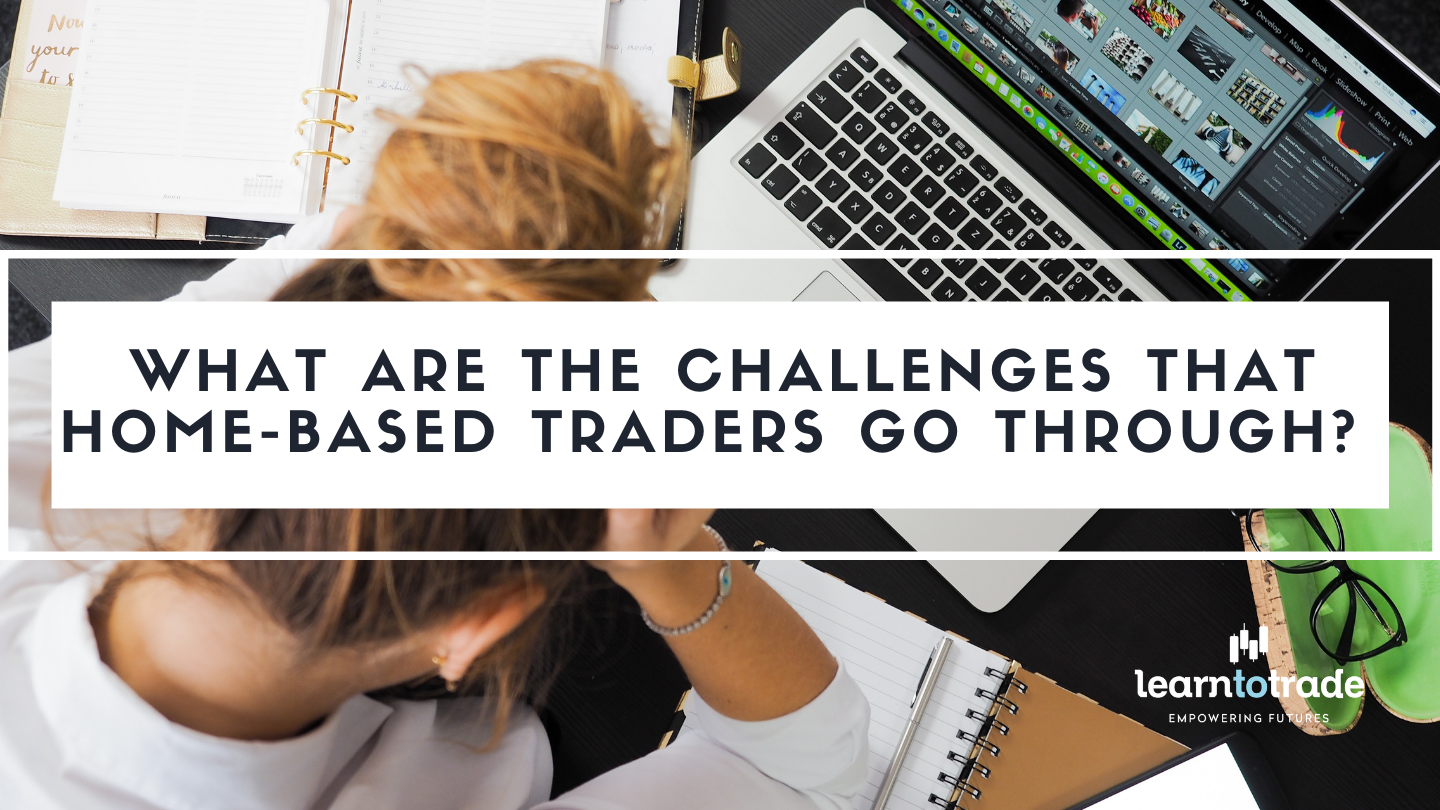 Thanks to the advent of the internet, people now has access to almost everything even forex trading at home. 
Trading before was different, people would line up on wall street. Meet their fellow traders and exchange information with each other that will benefit their trades. 
Nowadays, everything can be done in the comfort of your home. You can open an account online with only a small deposit and a few days of waiting. This has led some forex traders to trade as a source of side income and some are more inspired to trade full time. 
Today we'll look at the different challenges that you may face when trading at home.  
Before you get in to home-based-trading, may it be full time or part time, you should know that there are differences when trading at home and from an office. Your environment greatly affects your trading performance too
Find your own space in at home for trading

 
The first thing that you need to have before venturing into forex trading is to find yourself a place at home and establish it as your personal workspace. Trading at home doesn't mean that you can do it while having lunch or feeding your children. 
Remember, you will be dealing with the same markets where most traders are working in an office. If you want to be on par with them on trading terms, you should have an office where you can make your analysis and whatever you need without any distractions. 
  Start with your personal space. Get a computer, a few monitors depending on your trading style, a stable internet connection, a wide desk and everything else that you may need to set up your office then you're good to go. 
2. Lots of distractions 
The number one difference of trading at the office and trading at home is that you have less distractions. When trading at an office, you don't have time to do leisure because you know you are at work and you have to get the job done no matter what.   
On the other hand, when you are trading at home, distractions are everywhere. You may be tempted to go on Netflix and watch just one episode of that series you were watching last night, or maybe your mom or you wife will ask you to go out for an errand. This will greatly affect your focus on your trades. 
Being profitable requires focus. Minimizing distractions is key if you want to execute your trades without any doubts. 
  You can limit your distractions by establishing a schedule for trading. Find out which trading session you perform best and pick a schedule to do your market analysis. Once you have picked a schedule, make sure that you are only focused on trading and nothing else. 
Adjusting to time zone differences

 
Some traders don't have the luxury to trade in their desired trading session. Some of them has a full-time job and can only trade forex after their day jobs.   
One of the advantages of forex trading is that the market it open for 24 hours, 5 days a week. You can trade anytime you like as long as it fits your schedule. 
What you have to do is to find a schedule before or after your work. You can plan ahead if you need to wake up hours earlier before work to make you r market analysis and set your trades, or do all of these after work.
4. Adopting a trading-friendly environment 
Office based traders have the advantage of working in a trading-friendly environment. They have all that they need in their office such as a fast internet, complete sets of monitors and a TV that displays real-time news. 
More importantly, having a fellow forex trading in a room helps much especially in sharing trading ideas. 
This type of environment is difficult to replicate in a home setting. What you can do is to establish your own office and foster an environment where you can get into a trading zone. 
One way you can work on this it to include your trading environment in your journals. 
Bottom line is you should treat trading as a business whether you are trading from an office or from home. If you can't get the around the distractions from your home, then you should reconsider your plans to of trading at home. 
Don't forget to follow and subscribe for more updates about market trends, analysis, forex news, strategies and more!  
Do you want to learn more about forex trading? Sign up now on our FREE forex webinar and reserve your FREE seats while it still lasts!  
Risk Disclaimer:  
Information on this page is solely for educational purposes only and is not in any way a recommendation to buy or sell certain assets. You should do your thorough research before investing in any type of asset. Learn to trade does not fully guarantee that this information is free from errors or misstatements. It also does not ensure that the information is completely timely. Investing in the Foreign Exchange Market involves a great deal of risk, resulting in the loss of a portion or your full investment. All risks, losses, and costs associated with investing, including total loss of principal and emotional distress, are your responsibility.