Three Types of Analysis to Help You as a Trader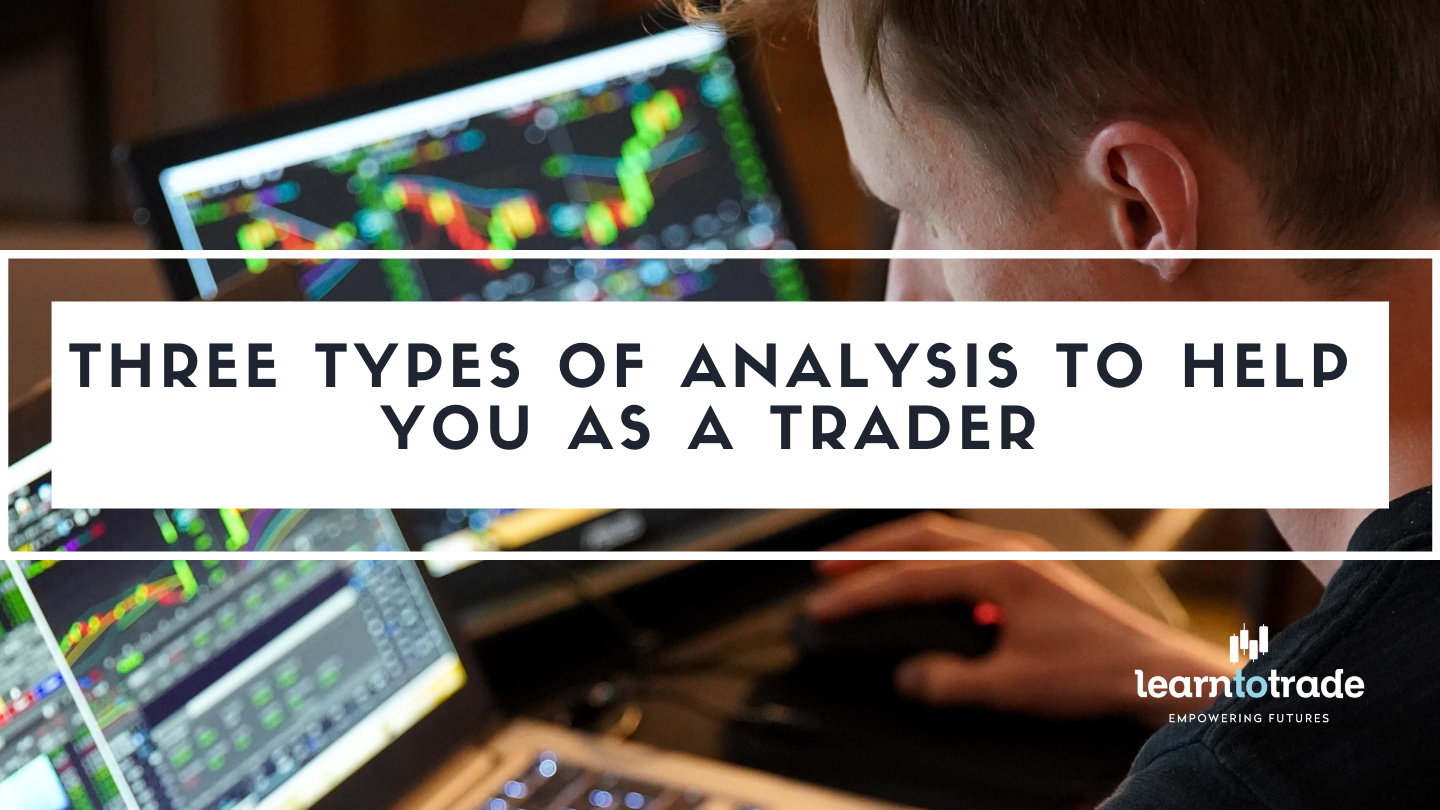 Being a profitable trader is very rewarding. The question is, how do traders' profit from the market, aside from learning different strategies such as the 180 Phaser, Trend Wave, and Pip Runner?  
Here we will discuss the three types of analysis that traders incorporate with the strategies that help them spot a high probability trade and bag some pips home.  
Fundamental Analysis – This analysis focuses on the economy of a country. To be able to use this analysis, it is essential to understand how economic, financial, and political news will impact the currency exchange rates. To sum it up, we gather information from the news. 

 

Technical Analysis – In this analysis, you will study the currency pair's price movement by using different tools simultaneously, thus making this analysis require more skills, knowledge, and practice. A technical analyst examines the price's historical movement using moving averages, trend lines, support and resistance, Fibonacci, Bollinger, and other technical terms you have never heard of yet. Basically, this analysis is mostly focused on the charts. 

 

Sentiment Analysis – This analysis is used by traders to measure the emotions and thoughts of other traders about a particular currency pair. Each trader has their own opinion and thus making them trade either the same direction or against it. These decisions expressed through their positions help the overall sentiment of the market regardless of the information being shown. Here is the catch, as retail traders, you cannot move the forex markets in your favor despite feeling strongly about a particular trade. An example is even if you feel a currency is bearish, but everyone else is in a bullish position, there is nothing much you can do. 

 
Learning the three types of analysis and incorporating them with your strategies increases your probability of trading because it gives you a more comprehensive view of the market. If you would look at it closely, these three goes hand in hand. Knowing which analysis to use and when to use them can be critical to your trading decision.   
Don't forget to follow and subscribe for more updates about market trends, analysis, forex news, strategies and more!   
Do you want to learn more about forex trading? Sign up now on our FREE forex webinar and reserve your FREE seats while it still lasts!   
Risk Disclaimer:   
Information on this page is solely for educational purposes only and is not in any way a recommendation to buy or sell certain assets. You should do your thorough research before investing in any type of asset. Learn to trade does not fully guarantee that this information is free from errors or misstatements. It also does not ensure that the information is completely timely. Investing in the Foreign Exchange Market involves a great deal of risk, resulting in the loss of a portion or your full investment. All risks, losses, and costs associated with investing, including total loss of principal and emotional distress, are your responsibility. 
Don't forget to follow and subscribe for more updates about market trends, analysis, forex news, strategies and more!