How Do You Mentally Prepare to be a Full-time Trader?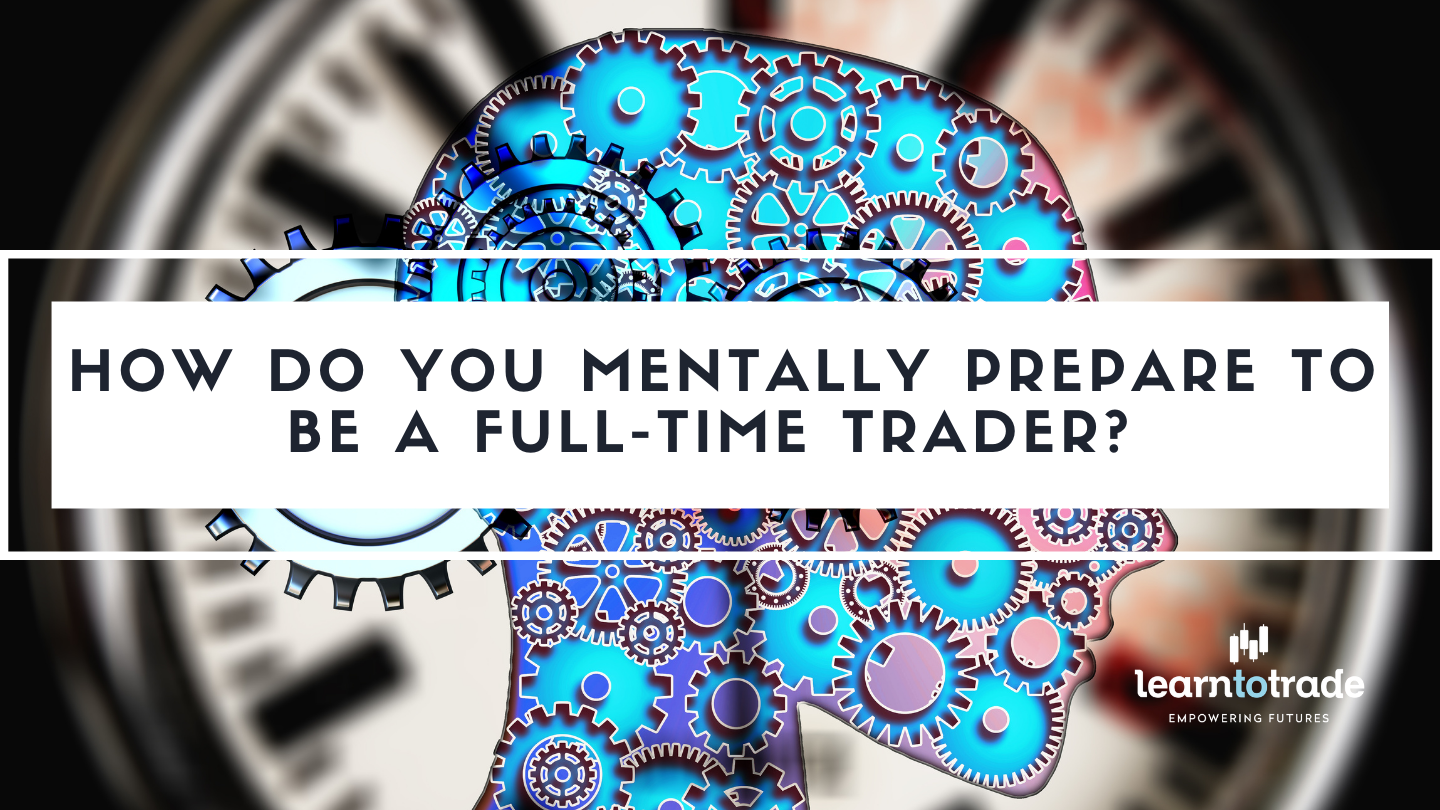 It is true that there are a lot of full-time traders all around the globe and believe it or not, they are making a lot of profit trading from the comforts of their home. 
This may sound easy and attractive, but preparing to be a full-time trader and having this kind of lifestyle takes time and effort. 
Forex trading is like any other businesses. It has its advantages and disadvantages and when you jump right it in without the knowledge and preparation, it could eat up all of your hard-earned money. 
If you are determined to be a full-time trader, here are some things to ponder on if being a full-time trader is for you. 
Assess yourself if you're ready to be a full-time trader 
Assessing yourself means that you should be honest with yourself. Ask yourself if you have the enough capital to support you. Remember, if you want to be a full-time trader, it means that you don't have a stable salary every month like you do if you have a job.  
Being a full-time trader means that you may earn a substantial profit or more or you may not earn anything depending on the market conditions. You should be prepared when things like this happen and make sure that you have more than enough to be able to pay your daily expenses still even if the market is not in your favor. 
You should also make sure that you have spent enough time trading live so you could have the confidence that you need in trading and that you have enough strategies in the bag for different market conditions. 
You should also factor in the broker that you use. Are they trustworthy? Have you had any bad experiences in withdrawing your profits?  
And last but not the least, you should be consistently profitable and you have already mastered your trading psychology, trading plan and risk management. 
Create a realistic goal 
If you are determined to be a full-time trader, you should start listing realistic goals. Based on your profitability as a part-time trader, can you fund a full-time trader lifestyle? How much is your monthly or yearly target? Is that target possible with your current trading plan and risk management? 
You should also do some research on other full-time traders and how long it took them to make a living out of their live trades. Base your trading goals on your past performance and the possible market scenarios for the following months and years. 
Being a full-time trader means that you also have to change your lifestyle 
Being a full-time trader means that you should be mentally and physically prepared for it and factor in how it will affect others around you. 
If you are trading at home, do you have a space where you can focus on trading religiously? Can you concentrate with your family around you while you are trading?  
There are lots of other distractions at home that may affect your trading lifestyle and decisions. So you should make sure that you have your own office-like space at home where you can focus solely on trading. 
Are you treating forex trading as a business? 
The most difficult part of full-time trading is remembering to treat forex trading as a business. 
You should be disciplined about your working hours (trading hours) and establish your own office space at home where you can minimize distractions. 
Keep track of your expenses (spreads, trading platform, broker fees, etc), monitor your profits and keep a trading journal to track your mistakes and progress. 
Making money on your own is not easy. It is exhausting and time consuming but the rewards are greater. 
If you are mentally, physically and financially ready to take on this path as a full-time trader and have developed your own framework to guide you in making profits, then it's just a matter of taking the leap of faith and going through the lifestyle shift. 
Don't forget to follow and subscribe for more updates about market trends, analysis, forex news, strategies and more!   
Do you want to learn more about forex trading? Sign up now on our FREE forex webinar and reserve your FREE seats while it still lasts!   
Risk Disclaimer:   
Information on this page is solely for educational purposes only and is not in any way a recommendation to buy or sell certain assets. You should do your thorough research before investing in any type of asset. Learn to trade does not fully guarantee that this information is free from errors or misstatements. It also does not ensure that the information is completely timely. Investing in the Foreign Exchange Market involves a great deal of risk, resulting in the loss of a portion or your full investment. All risks, losses, and costs associated with investing, including total loss of principal and emotional distress, are your responsibility.