Trading Quotes to Help You Focus In the Game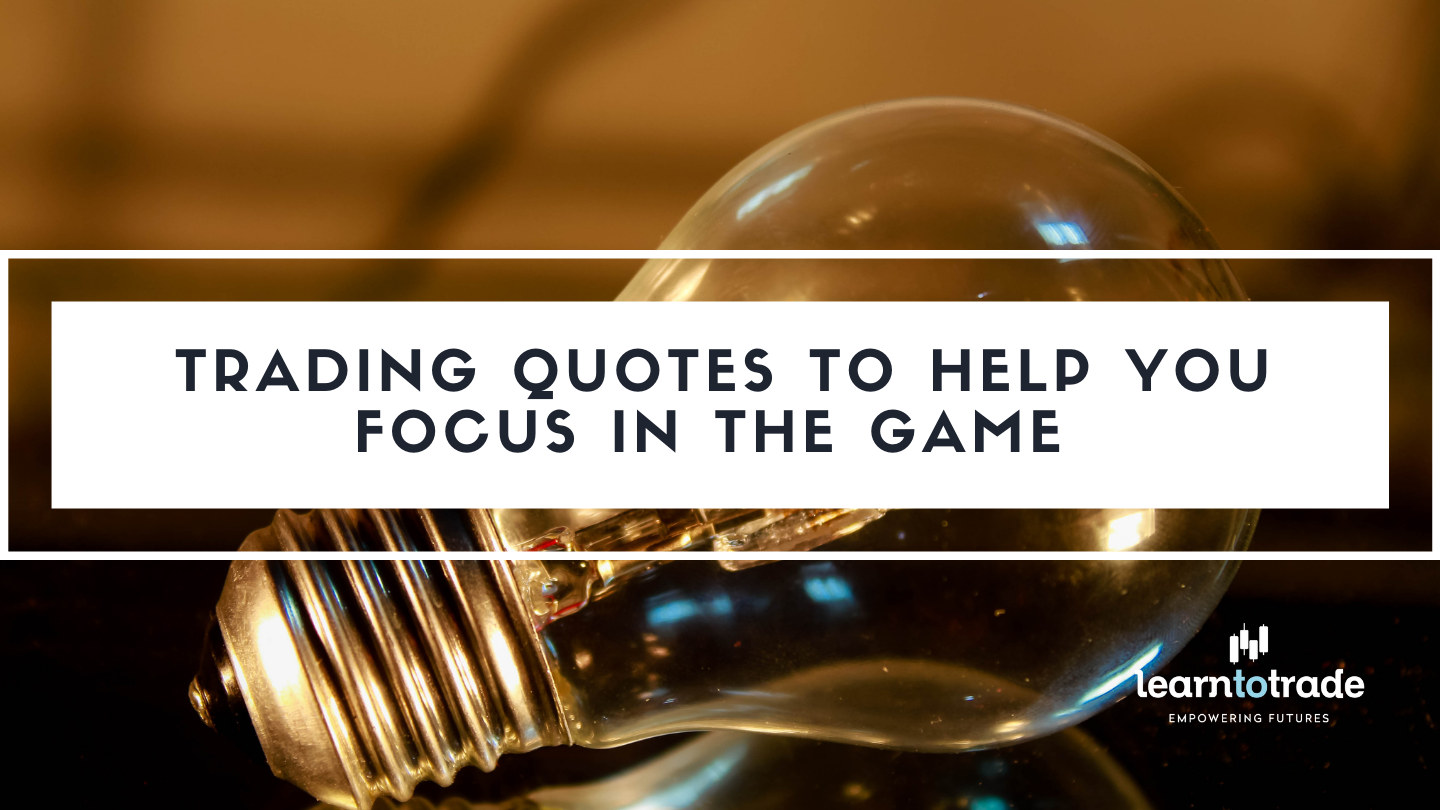 A profitable strategy is only a part of being a consistent forex trader. The other part is the way on how you execute these strategies. 
If you feel like you are not in the mood to trade today, here are some lists that will help you keep your head in the game. 
These are some quotes that some profitable traders have used and have helped them in their everyday trades.
"The goal of a successful trader is to make the best trades. Money is secondary." 
-Alexander Elder 
Trading, like any high-performance endeavor, requires skill, focus, and discipline. Those who are in it for the money alone aren't likely to focus on the process of being a good trader. 
Focus on the process first then you will be a good trader. After that, the money will follow. 
"Every battle is won or lost before it's ever fought" 
-Sun Tzu 
Every trade is a battle and just like any battle, it requires a proper preparation. Since there are a lot of uncertainties in the market, you should learn how to identify possible scenarios and prepare back-up plans just in case things will go against you. 
Having plans for every likely scenario increases your chances of closing your trades without losses. 
"Where you want to be is always in control, never wishing, always trading, and always, first and foremost protecting your butt." 
-Paul Tudor Jones 
Managing your risks is better than focusing on making money. Focusing on the money will result to over trading and the last thing that you would want to do breaking your risk management plan and trading plan. Focus instead on keeping what you have while developing your trading skills. 
"The biggest risk is not taking a risk. In a world that's changing really quickly, the only strategy that is guaranteed to fail is not taking risks." 
Losing is as much part of trading as winning. In simple terms, if you want to make money in forex, you have to accept the risks too. The best thing you can do is control your risk by following your risk management and trading plan. You should also be cautious when taking trades and make sure that the trade that you will take is of high probability. 
Don't forget to follow and subscribe for more updates about market trends, analysis, forex news, strategies and more!   
Do you want to learn more about forex trading? Sign up now on our FREE forex webinar and reserve your FREE seats while it still lasts!   
Risk Disclaimer:   
Information on this page is solely for educational purposes only and is not in any way a recommendation to buy or sell certain assets. You should do your thorough research before investing in any type of asset. Learn to trade does not fully guarantee that this information is free from errors or misstatements. It also does not ensure that the information is completely timely. Investing in the Foreign Exchange Market involves a great deal of risk, resulting in the loss of a portion or your full investment. All risks, losses, and costs associated with investing, including total loss of principal and emotional distress, are your responsibility.