How to Start Over in Forex Trading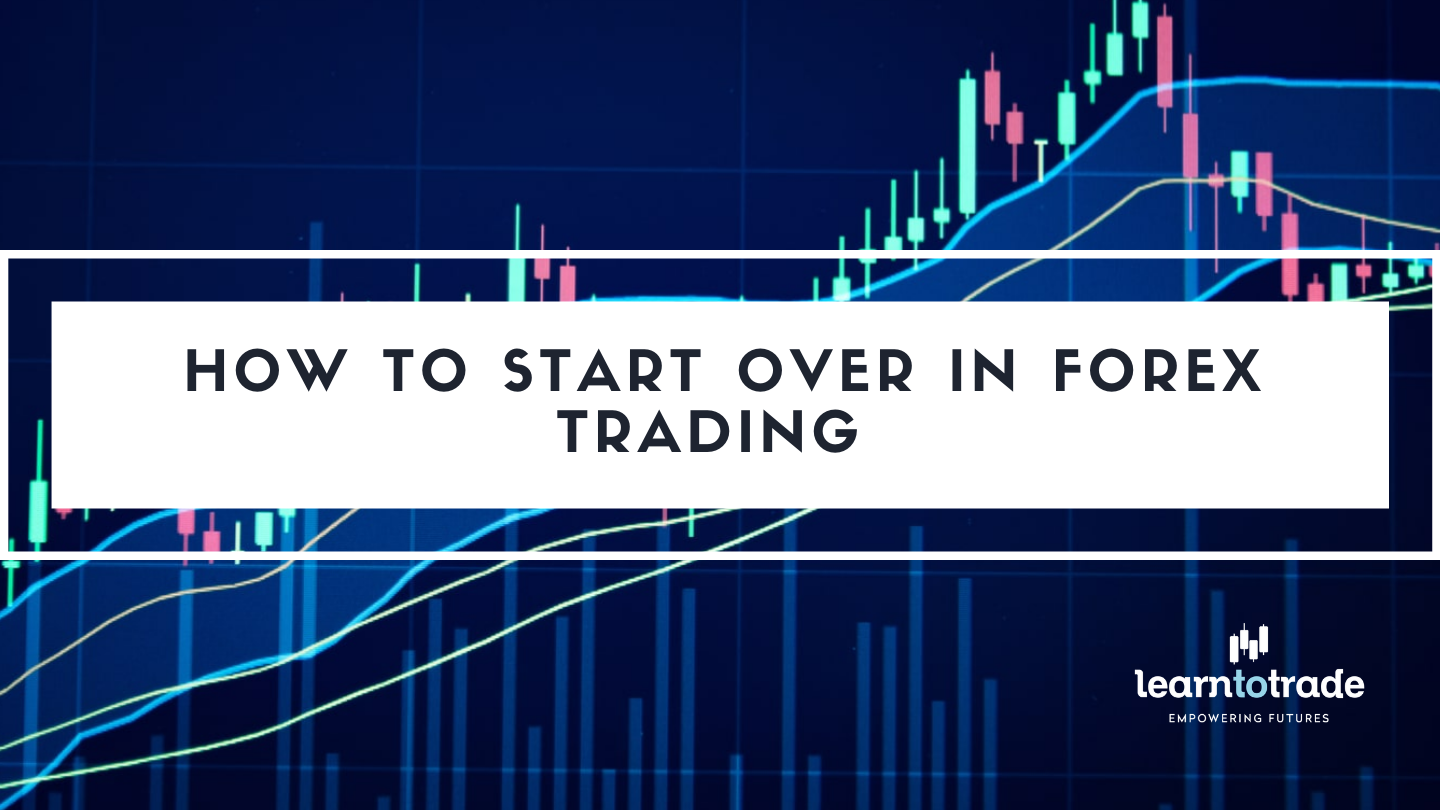 Trading is just like everything else that we do. Once we do something for a long time, say for a couple of years, you feel like you've lost your interest and it's like you're going through a loop and you feel that you've lest your interest and trading mojo. 
You may be starting all over again maybe because you took a break from trading, had a streak of losses, lost the feel of the market or maybe blew your account and there will be times when you feel like you just want to quit altogether to stop the agony. 
And if you choose to start from scratch, then you've only made the beginning to progress because you will not only start with knowledge, but you will start over with experience. 
Starting all over is more difficult than learning for the first time. When starting over, you have to confront your own self. You have to face all the failures you made, and let go of your habit and fight your ego. 
Here you will learn to let go of the old you by accepting your mistakes and throwing away your bad trading habits. Then, you will start discovering a better trader in you. 
Here are a few tips on how you can start over as a forex trader: 
"Re-learn" the forex market 
Re-learning the forex market is not that hard. With your past experience, you will see that there are some areas that you have not taken seriously before that you should've used in your trades and how it will impact your trading strategies.  
The key to re-learning is your willingness to try out new things. Besides, what do you have to lose when your old strategies aren't getting you any profits right? 
If you truly want to get back up from your feet, re-learning the knowledge that you once had and backing it up with new found courage and learnings from fellow traders and research, you will be back into trading in no time.
Put into account all of your strengths and weaknesses 
As you re-learn the markets and explore new knowledges and strategies, look for opportunities where you can maximize your strengths. 
Starting over doesn't mean you have to undo everything. It just means to accept your mistakes, learn from and experience and try not to make the same mistakes in the future because surely by now you know that whatever you did before does not work.  
You just have to find another strategy or system that will fit your trading personality and that will yield you consistent profits starting today. 
Don't stop trading  
Just like a new trader, in order for you to find the edge that you need is to keep on trading.  
Trade often with deliberate practice. Trade on a demo account first to test your new strategies. Testing a new strategy on a live account, might blow your account and you don't want that to happen again. 
The goal is to find the method that works and which doesn't in a current trading environment. 
 Never forget to keep a detailed trading plan 
Since you're back on the process of exploring what works and what doesn't, keeping a detailed trading journal is essential for you to be able to track your daily or monthly progress.  
A detailed trading plan will help you assess the markets that you have traded. 
Re-learning the forex market and re-discovering your edge is a sure way to lead you in being a successful trader. 
However, the most difficult part in all of this is admitting your mistakes and accepting all of it. The only way for you to change is to accept and to let go of your bad habits and make room for a new and better trading habit.  
Don't forget to follow and subscribe for more updates about market trends, analysis, forex news, strategies and more!   
Do you want to learn more about forex trading? Sign up now on our FREE forex webinar and reserve your FREE seats while it still lasts!   
Risk Disclaimer:   
Information on this page is solely for educational purposes only and is not in any way a recommendation to buy or sell certain assets. You should do your thorough research before investing in any type of asset. Learn to trade does not fully guarantee that this information is free from errors or misstatements. It also does not ensure that the information is completely timely. Investing in the Foreign Exchange Market involves a great deal of risk, resulting in the loss of a portion or your full investment. All risks, losses, and costs associated with investing, including total loss of principal and emotional distress, are your responsibility.