Discover Trade Secrets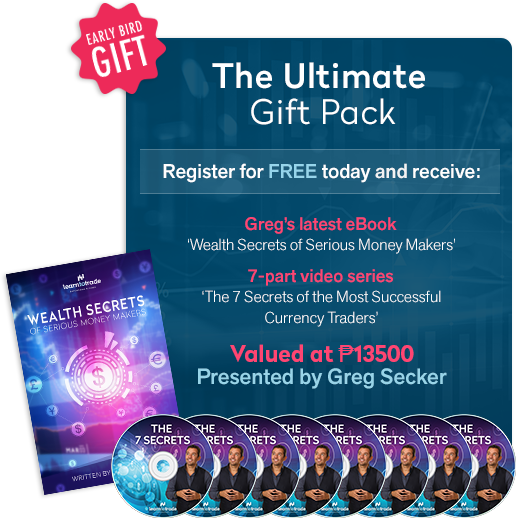 At this exclusive event you will learn:
How to break free from the time vs money trap and learn to trade for less than 60 minutes a day to build a serious second income.
Why you should be part of the world's largest and most liquid market – unlimited money making opportunities!
How to harness the latest technology to automate your trading – let the computer do the hard stuff for you.
Learn the exact trading strategies and risk-management tools developed and used by Multi-Millionaire Greg Secker himself.
Here's why you should attend our Workshop
The Founder Of Learn To Trade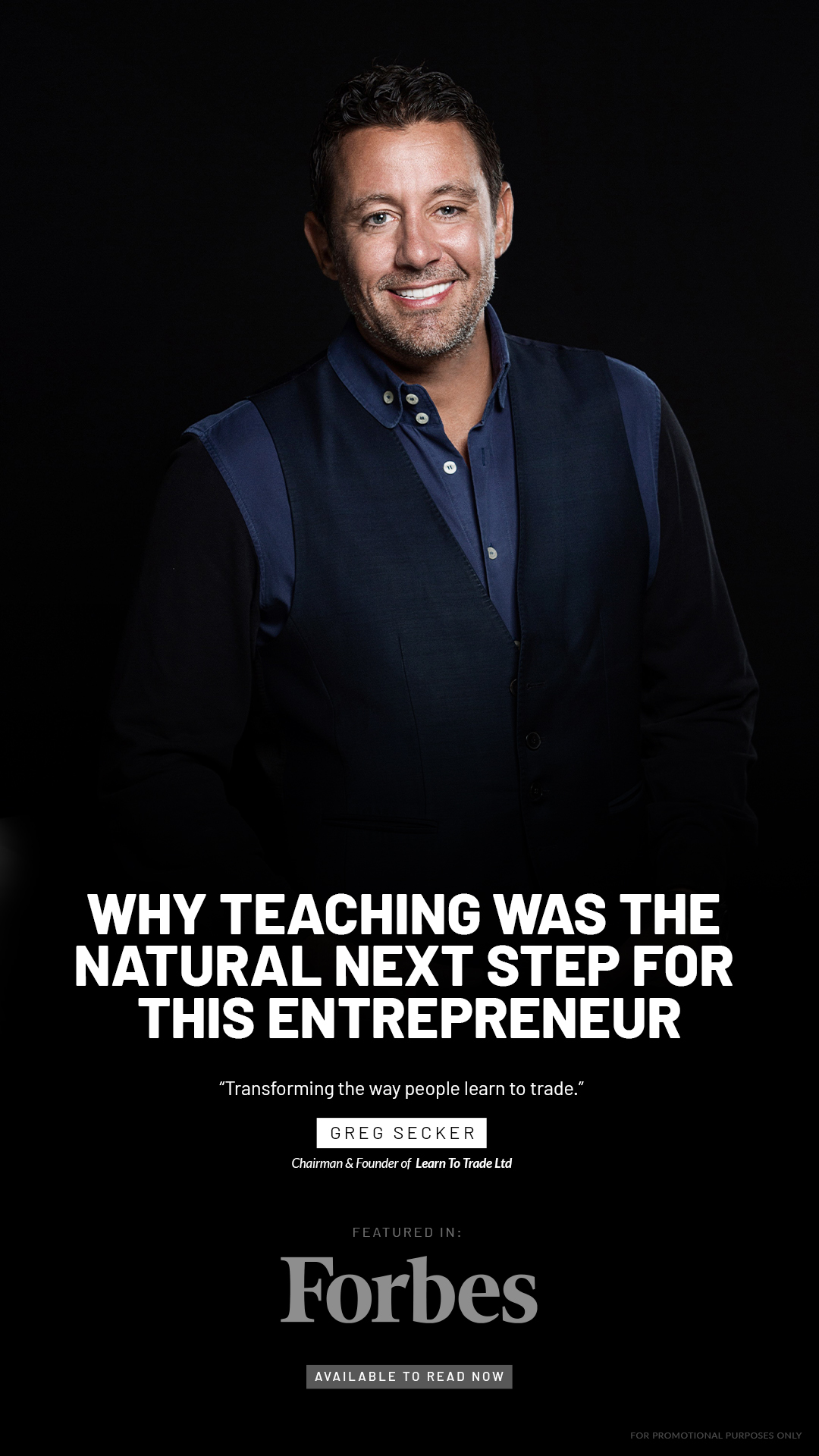 GREG SECKER
Greg was the youngest vice president ever at Mellon bank, and the professional trading skills he acquired during his time there allowed him to retire as a millionaire at the age of 26.
Greg started teaching people to trade in his front room, and thanks to his knowledge and experience, coupled with the ability to show people how they can do it too, it grew into a £100m global trader training brand.
Since 2003, Greg's trained over 300,000 people worldwide, received numerous awards and has spoken on almost every continent alongside experts such as Tony Robbins, Sir Richard Branson, Bill Clinton, Robert Kiyosaki, and many other high-profile figures.
Greg's Learn To Trade education program is currently the largest private trader education company in the world.
YOUR EXPERT
HOST FOR THE DAY
JEFF CRUZ
Jeffrey Cruz is a senior trader/motivational speaker for Learn to Trade who brings along over 6 years of trading experience in the industry.
He is a firm believer that traders can be created. Jeffrey edifies his mentee the importance of mastering the art of patience and repetition; "there is no one-size fits all strategy in trading, everything can only be perfected with proper training, knowledge, discipline and the right attitude".
Being a pillar of the trading arena, he appraised trading as being always congruent to one's personality, a marathon where everyone must focus on the long-term plan rather than running a sprint where uncertainty is the only thing that will meet you on the finish line.
Jeff is a household name in the trading industry, his passion gears towards opening peoples' minds on how trading can impact their lives. He aims to put a halt about the common misconception that trading is only for a chosen few. His tactical nous earned him the prominence as a luminary in the trading arena.
Jeff took up BS Psychology but found the comfort of pursuing where his passion directs him to being trader extraordinaire.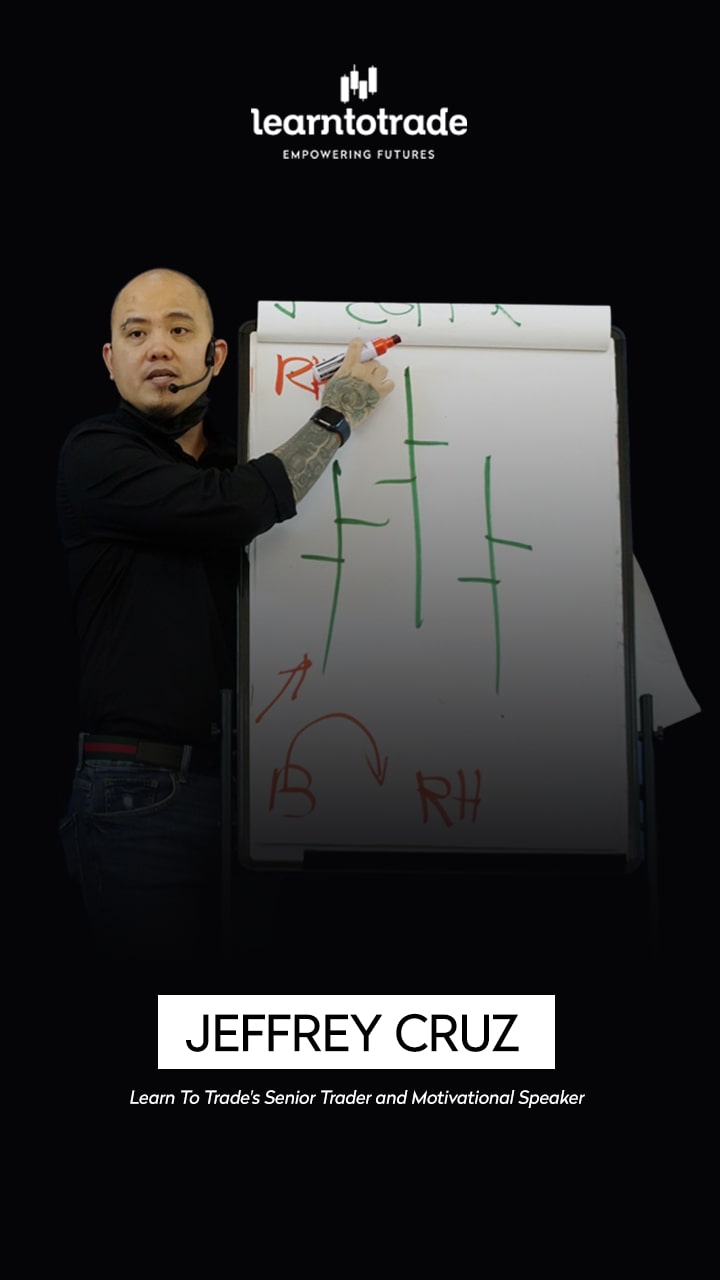 EVERYTHING You Should
EXPECT To Learn DuriNg THE DAY
Trading Basics
Basic trading terminologies
When to BUY, when to SELL
Risk Management
Trading Psychology
How to build a Trading Plan
Benefits of Trading Include
icon

Make money from from a rising or falling market (it's recession proof)

icon

Becoming your own boss; working anytime, anywhere

icon

Risk Management limited to only 2%

icon

Simple, easy-to-use charting software

icon

Learn from a No.1 Global Award Winning Experts