Discover Trade Secrets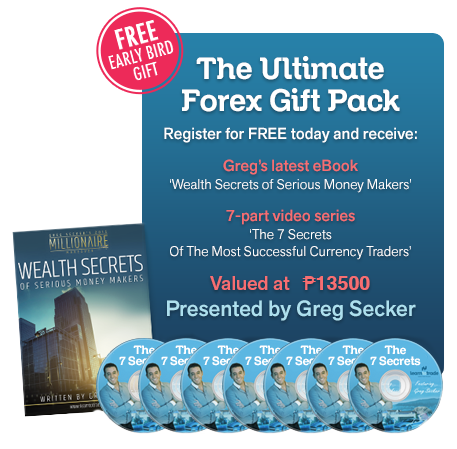 At this exclusive event you will learn:
How to break free from the time vs money trap and learn to trade for less than 60 minutes a day to build a serious second income.
Why you should be part of the world's largest and most liquid market – unlimited money making opportunities!
How to harness the latest technology to automate your trading – let the computer do the hard stuff for you.
Learn the exact Forex trading strategies and risk-management tools developed and used by Multi-Millionaire Greg Secker himself.
Here's why you should attend our Forex Workshop
Benefits of Trading Forex Include
icon

Make money from from a rising or falling market (it's recession proof)

icon

Becoming your own boss; working anytime, anywhere

icon

Risk Management limited to only 2%

icon

Simple, easy-to-use charting software

icon

Learn from a No.1 Global Award Winning Experts